Eric's Walking tours
DISCOVER NEW YORK ON FOOT
During these personal and unique walking tours, you will stroll through different neighbourhoods in New York and see well-known, but also lesser-known places.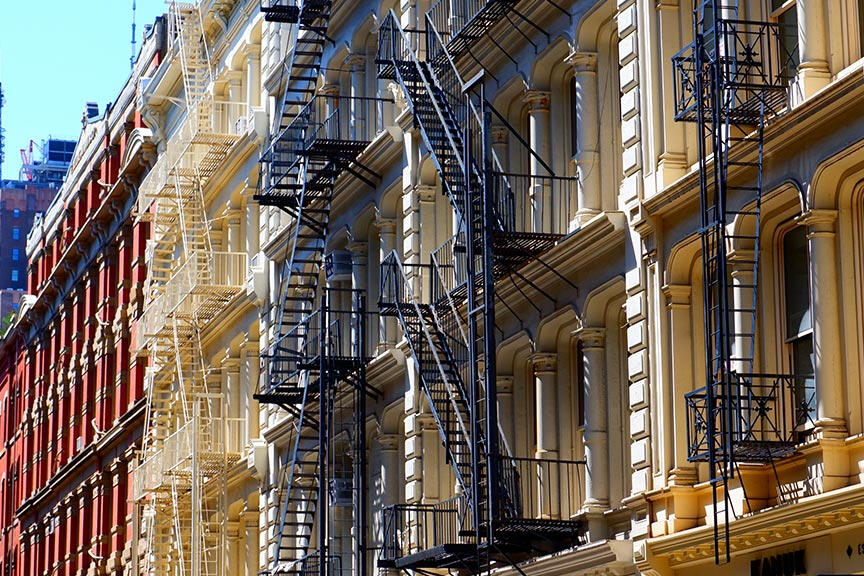 Greenwich, SoHo, Chinatown & Little Italy
Stroll through the picturesque streets of The Village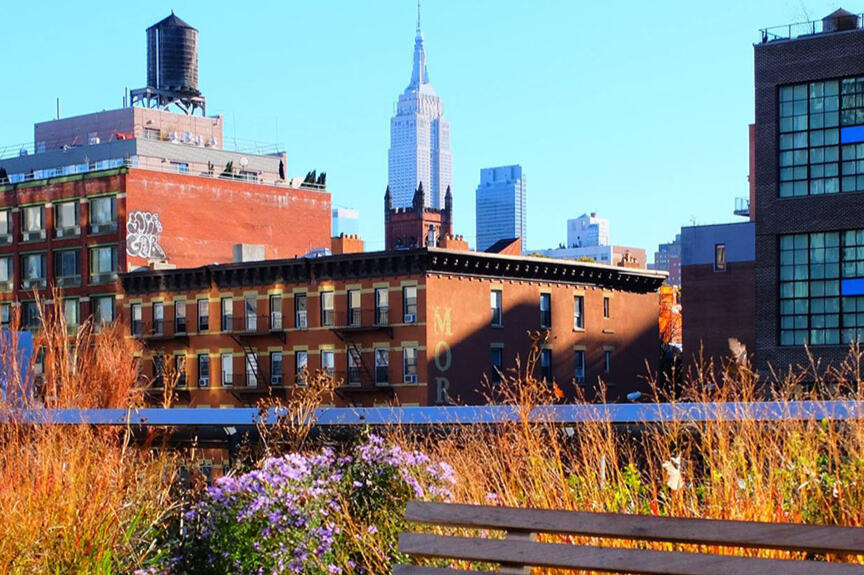 High Line Park – Hudson Yards
Start the tour at Chelsea Market, through Little Island and arrive at Hudson Yards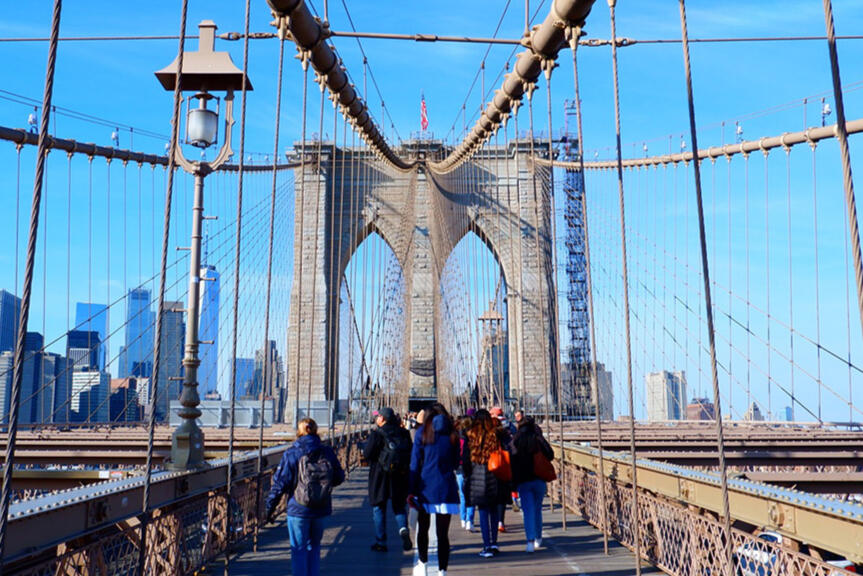 DUMBO – Brooklyn Bridge
Explore the streets where you can find the famous brownstone houses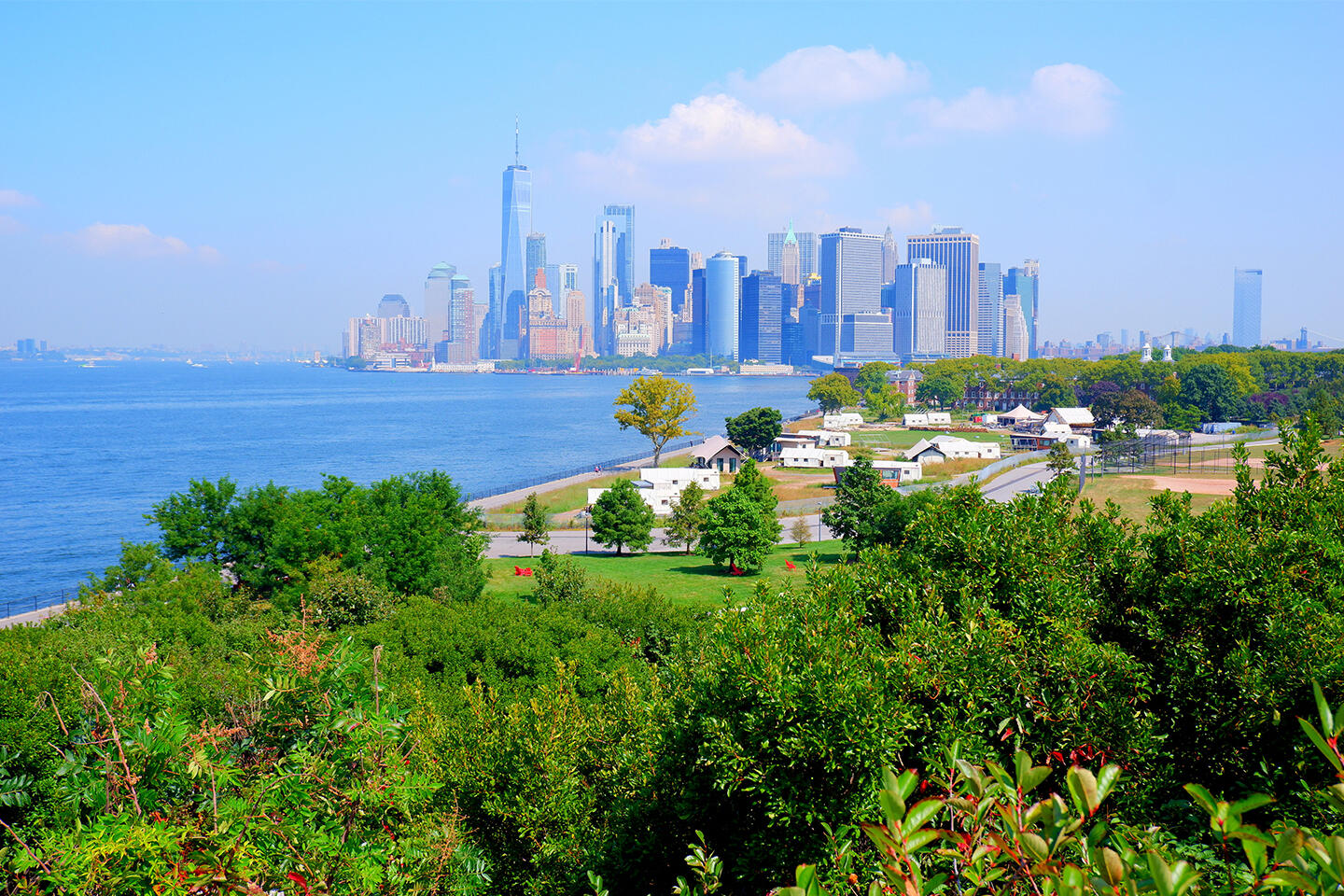 Williamsburg – Greenpoint
You will walk past beautiful street art, delicious donut shops and cosy breweries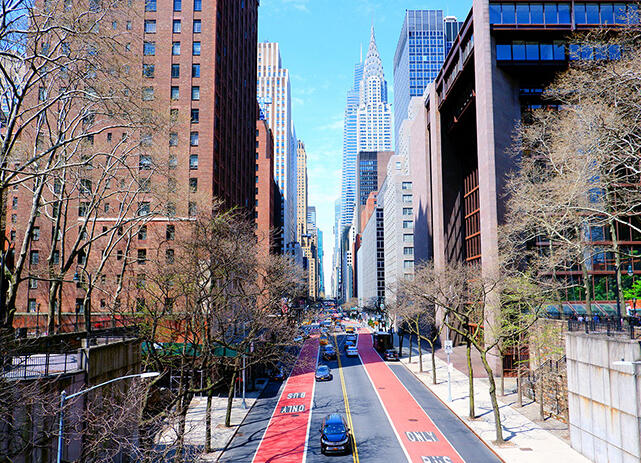 Central Park
See an Egyptian Obelisk, climb a castle, spot the animals, and have stunning views of the city
Downtown Manhattan
Walk the historic South Street Seaport, the Financial District, and past the 9/11 Memorial
Eric's New York App
Let Eric be your personal travel guide to New York!
Discover all the highlights of the city offline with tips, walking tours, metro maps and ticket discounts!
What is on the app?
A few things you'll find in my app:
An offline map that highlights all kinds of points in the city. From shopping to sports and from theatres to museums.

An offline subway map so you know exactly which subway station is close to you and which line you can use to get to your destination

New York attraction tickets can easily be purchased via the app. Or your discount passes, tickets for Top of the Rock, or book your American Museum of Natural History entrance.

Walking routesWalk with me through different neighbourhoods in New York!

Public toilets Find a free toilet near you when you need it most

A checklist so that you don't forget to arrange anything for your trip to New York.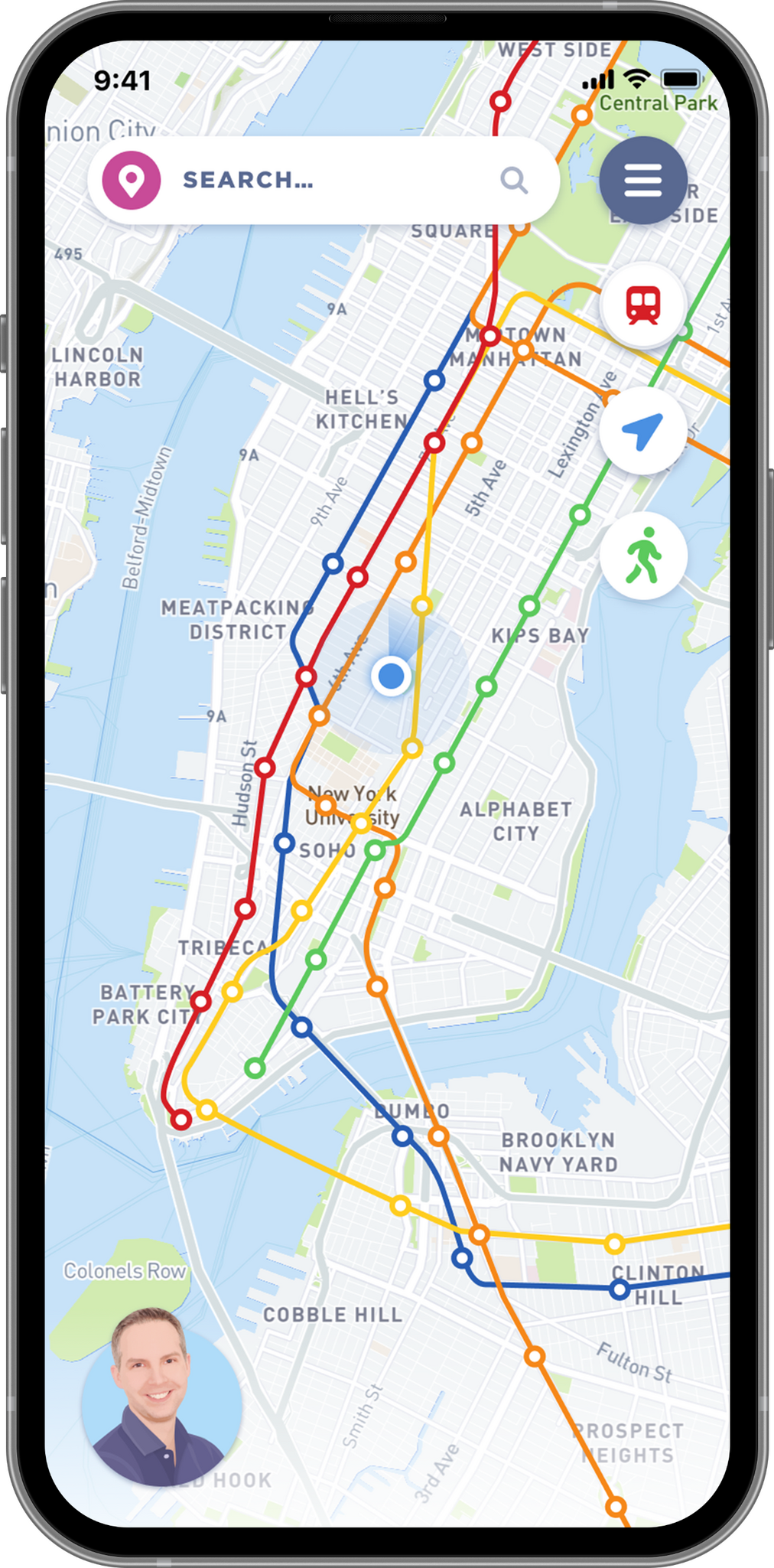 Privacy Policy
NEW YORK MEDIA GROUP B.V.
Privacy Policy
Version/Last update: October 2019Who are we and what do we do?
Welcome to EricsNewYork.com. New York Media Group B.V. (trading under the name EricsNewYork.com – hereinafter "NYMG") offers an online platform by which you can prepare for a trip to and stay in New York City. You can find information and book relevant tours, tickets and services from third parties relating to New York City. You can find our contact details at the bottom of this "Privacy Policy". This Privacy Policy applies to us ("NYMG") and you as "User" of our website www.EricsNewYork.com (the "Website"), our mobile application (the "App") and (buying) any other services or products as offered by NYMG.Privacy and the Relevant Legislation
Privacy is of great importance to us. We comply with the General Data Protection Regulation ("GDPR"). The legislation will hereafter be referred to as "the Relevant Legislation".What is this?
This is a "Privacy Policy". In this document, we explain what kind of Personal Data we collect in relation to your use of our Website, App and (buying) services or products offered by us. We also explain how we store, protect and use your Personal Data and for which purposes.Personal Data
In this Privacy Policy, "Personal Data" means information or pieces of information that could allow you to be identified. This definition is in accordance with the Relevant Legislation.Are you under the age of sixteen?
If you are younger than sixteen years, you cannot use our Website or App without permission of your parents or legal guardian.We act as Data Controller
We collect and process Personal Data for our own purposes. In this respect, we act as "Data Controller" within the meaning of the Relevant Legislation.Your consent
When continuing to use the Website you agree to this Privacy Policy. Please note that you are not obliged to agree to this Privacy Policy, but that you cannot use the Website or order our services or products, if you do not agree to this Privacy Policy.Which Personal Data do we process as Data Controller?
As Data Controller, we process the following Personal Data:Cookies, as further described in our Cookie Statement.
If you have signed up for our newsletter, your email address (you can unsubscribe from this service at any time).
If you have booked via the Website your first and last name, email address, telephone number, postal- and email address.
Your type of telephone being used when you are using the Website or App.
Your IP address
Your browser language
And if you have given us your explicit permission – your geolocation.
How do we use the Personal Data?
We use abovementioned Personal Data only when necessary for the purposes described below:If you have booked via the Website we use your personal details to confirm your purchases and to enable us and our third-party suppliers to fulfil your bookings.
If you have tried to book via the website and did not complete your purchase, we use your personal details to send you one follow-up email.
We use cookies which are essential for the operation of our Website and App, to track visitor statistics and monitor clicking behaviour and surfing habits. You can find more information about the cookies we use in our Cookie Statement.
We also use your email address to send you emails about new content or other activity with regard to the Website, and to keep you informed about campaigns and (special) offers that might be interesting for you. You can unsubscribe from or deny these services at any time.
Via your phone we can send you push notifications about new content or other activity with regard to the App, and to keep you informed about campaigns and (special) offers that might be interesting for you. You can turn off these services at any time.
We use your email address, IP address and type of telephone to track and assess (i) when and how many times you use our Website or App, (ii) which (push) notifications are opened by you, and how often and when they are opened by you, and (iii) which content is being read the most by Users.
The type of your telephone also helps us to adjust the App to the technical requirements of your device.
We use the data about your browser language in order to address you in a language you speak.
Your IP address and geolocation help us to determine which campaigns and (special) offers might be interesting for you.
We use your email address to provide services to you.
For what period will we retain Personal Data?
The Personal Data collected by us will be retained as long as you make use of our Website, App and/or our services (in relation to our products). If these Personal Data are no longer necessary for the fulfilment of the purposes mentioned above or are inaccurate, the (inaccurate) Data will also be deleted. In no event will the Personal Data be kept longer than 5 (five) years after the date on which the data have been updated for the last time, unless we are legally obliged to do so.Who do we share your Personal Data with?
Unless we are legally obliged to do so, NYMG does not sell, trade or rent Personal Data to third parties. When necessary for providing an ongoing service to you, NYMG does share your personal information with the Third-Party Organiser or Provider in order to complete the purchase via the Website or App. These parties are contractually obliged to handle your Personal Data with care and will use Personal Data only for the limited purposes mentioned above.Furthermore, we may use third party service providers to help us operate our App and Website, or to perform services and administrative activities on our behalf such as sending out newsletters or surveys. We only provide third party service providers the Personal Data that are necessary for them to perform the services they provide to us. These third-party service providers are contractually obliged to handle your Personal Data with care and use Personal Data only for the limited purposes mentioned above.If required by law, or for the prevention, detection and prosecution of criminal acts NYMG will disclose Personal Data to regulatory or governmental authorities.Google
Google Analytics is used to analyse the performance of our websites. We do not collect or store any personal information in Google Analytics. Read Google's privacy policy here.Hotjar
Hotjar is used to improve the user experience on our websites. Hotjar collects anonymous usage information from our website, including the pages you visit. We do not collect form submissions or any personal information in Hotjar. Read Hotjar's privacy policy here.Unless
Unless is used to perform A/B testing on our website to improve its usability and effectiveness. Unless uses cookies to anonymously identify visitors, to enable them to show the same variants over several visits. Read Unless' privacy policy here.Generic aggregated (non-personal) data
In order to make our Website and App work as optimally as possible, for example for industry analysis and improvement of the functionalities of the Website and App, we may convert your Personal Data into non-Personal Data and aggregate it with information collected from other Users. In such case the Data will be fully and irreversibly anonymised: they will not contain Personal Data.How do we protect Personal Data?
We work hard to protect your Personal Data from unauthorized or unlawful access, alteration, disclosure, use or destruction. For example, we take the following measures to make sure the Personal Data is safe:We encrypt Personal Data files
We secure our network connection with Secure Socket Layer (SSL) technology
We control the access to the Personal Data with passwords
We automatically log all actions regarding the Personal Data
We restrict the access to the Personal Data to the purposes mentioned in this Privacy Policy
We take physical measures regarding the access to the Personal Data
Third party websites
You find (hyper)links on our Website and App that link to the websites, products and services of partners, suppliers, advertisers, sponsors, licensors or other third parties. We do not control the content or the links that appear on these websites and we are not responsible for the practices employed by websites linked to or from our Website. In addition, these websites, products and services, including their content and links, may be constantly changing. These websites, products and services may have their own privacy policies, user terms and customer service policies. Browsing through and interaction with any other website, including websites that are linked to or from our Website, are subject to the terms and policies of that website.Export of Data outside the European Union
In case we transfer the Data outside the EU, the Data will only be transferred to countries who provide an adequate level of protection that meets the EU-standards. For example, when transferring Personal Data to an organization in the U.S., we will verify if that organization is a Privacy Shield Participant (The EU-U.S. Privacy Shield is an agreement between the U.S. Department of Economic Affairs and the European Commission on the exchange of personal data between companies in the EU and the U.S. The Privacy Shield has been in force since 1 August 2016.The Privacy Shield List enables European companies to verify whether data can be transferred to an U.S.-based company under the framework). The transfer of Data outside the EU will always comply with the Relevant Legislation (chapter 5 of the GDPR).Modifications to this Privacy Policy
We may update our Privacy Policy from time to time. When we change this Privacy Policy in a significant way, we will post a notification on our Website along with the updated Privacy Policy. By continuing to use the App or Website, you acknowledge the most recent version of this Privacy Policy.Your rights and who to contact
As specified in and under the conditions of the Relevant Legislation, you have the right to tell (us) if you:a) would like to view and/or a copy of the Personal data about you which are being processed by us, also indicating where they are being processed and for what purpose. We can also pass this copy for you – at your sole request – to another party, in case you would like to have your Personal Data transferred to another party.b) would like us to correct, update, shield or delete your Personal Data or restrict the processing therefrom in our records.c) wish to report any misuse of your Personal Data.d) have an objection against any processing of your Personal Data by us.e) think we are processing your Personal Data unlawfully. In this respect, you can also file a complaint with the Dutch Data Protection Authority.f) want to withdraw your consent with regard to the processing of your Personal Data by us. This is possible at any time. From the moment you withdraw your consent, we stop the processing of your Personal Data. This does not affect the lawfulness of our processing based on your consent before your withdrawal.We will respond to such requests within 5 days of receipt by us.If you have any questions, comments or concerns about how we handle Personal Data, please contact us at eric@NewYork.co.uk. We will respond to such a request within 5 days of receipt by us.NEW YORK MEDIA GROUP B.V., trading under the name EricsNewYork.com
Stadhouderskade 14D
1054 ES Amsterdam
The NetherlandsChamber of Commerce ("Kamer van Koophandel") number: 53135733
VAT number: NL850762261B01T: [+31 20 486 4734]
E: [eric@EricsNewYork.com]